Any material. Any shape. Any time.
Tampa Rubber & Gasket can fabricate exactly what you need when you need it. Bring us a sample, drawing, or dimensions and your sealing requirements will be handled in no time.
Connect with confidence.
With our Uniflex HM480 industrial hose crimper virtually any hose assembly up to 8" ID can be fitted to factory specifications.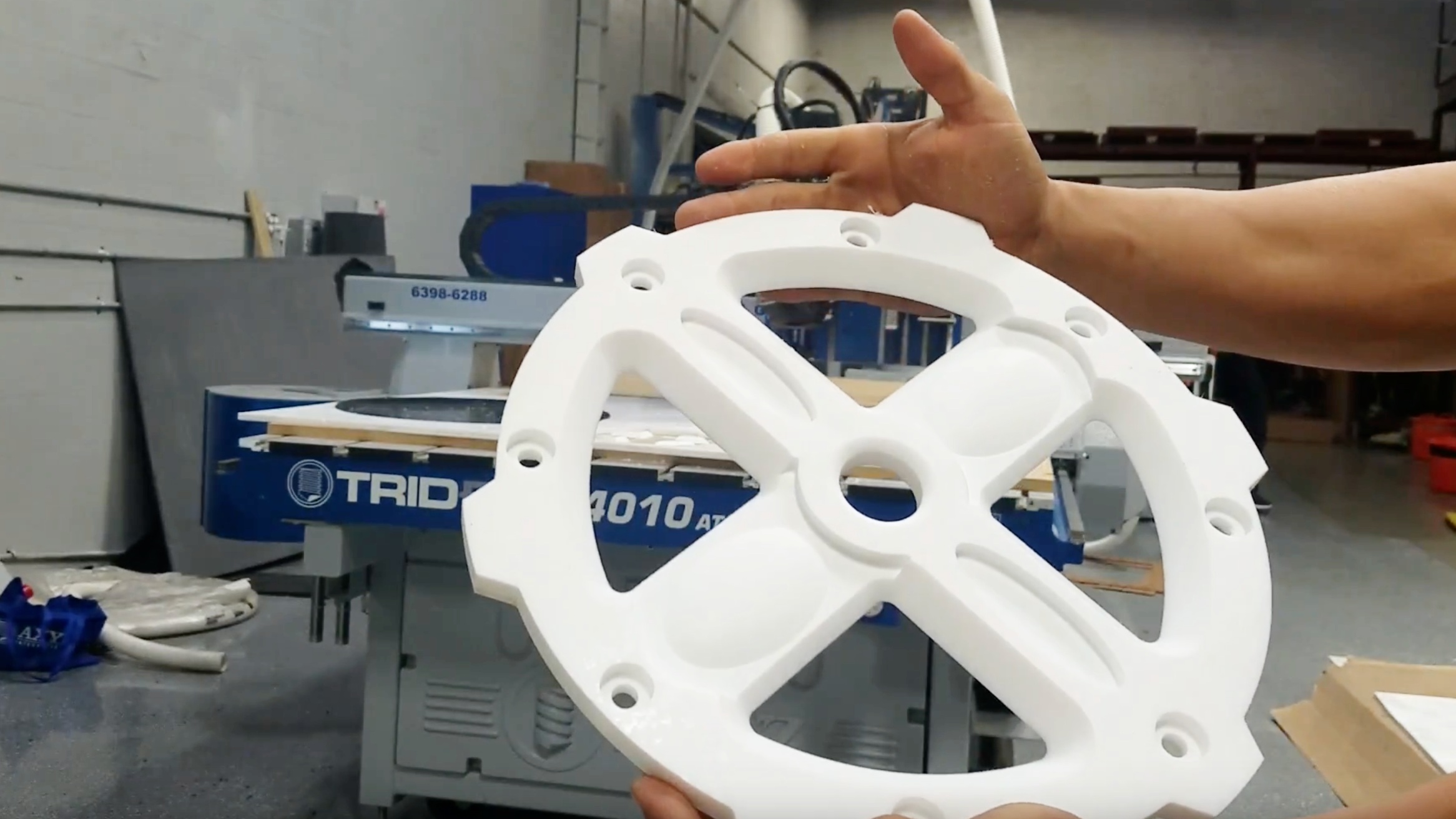 Tampa Rubber & Gasket can produce beautifully fabricated plastic parts with sophisticated geometries per your specifications.
Reinvestment in our market.

-Flow Mach 2 Waterjet - 7' x 13'
-Flow Mach 2 Waterjet - 7' x 10'
-C4P Waterjet - 7' x 12'
-Atom Flash Cutter - 7' x 12'
-AXYS Router - 5' x 10'
Tampa Rubber & Gasket is a veteran-owned company with a 50 year history of serving the central and south Florida market. We provide 24-hour emergency service and you will always be treated with gratitude.
You won't find a more concentrated base of product knowledge anywhere else in central and southern Florida. We've been doing this a long time, and we continue to build on this essential skill everyday.